(
4
votes, average:
4.00
out of 5)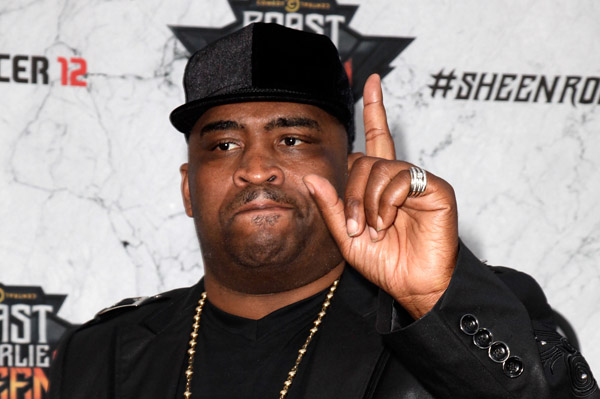 Comedian Patrice O'Neal passed away this morning due to complications from a diabetes-related stroke he suffered last month. He was 41.
Fellow comics are continuing to send their condolences via Twitter, including Dane Cook, Sarah Silverman and Seth Meyers, who was famously roasted by the late legend. Opie, aka Greg Hughes, regularly featured O'Neal on the Opie and Anthony SiriusXM radio show. He confirmed the passing of his good friend on Twitter:
Yes it's true that our pal Patrice O'Neal has passed away. The funniest and best thinker i've ever known PERIOD. #devastated.
O'Neal first made an impression in the '90s through the comic circles of New York and Los Angeles. He appeared in films and television shows, including "Scary Movie 4," "Furry Vengeance," "The Office" and "Arrested Development," and hosted the show "Web Junk 2.0″ on VH1. In February, he performed in an HBO comedy special, "Elephant in the Room."
Though known widely as a talented comic genius, the 6-foot-4, 300-pound comedian struggled with diabetes. When Jim Norton, O'Neal's good friend reported the news of the stroke to TMZ last month, he said "We don't know how he is. We don't know how he's going to be…I wish we had more news for you."
The comedian's last televised performance was at "The Comedy Central of Charlie Sheen," which aired this past September. Sheen also shared his condolences:
The entertainment world as well as the world at large lost a brilliant man today. Patrice had that rare "light" around him and inside of him. I only knew him for the few days leading up the Roast. Yet I will forever be inspired by his nobility, his grace and his epic talent. my tears today are for the tremendous loss to his true friends and loving family.
O'Neal passed away this morning at 7 a.m. with his mother Georgia, who is also his best friend, at his side. He is survived by his wife, Vondecarlo; his stepdaughter Aymilyon, sister Zinder.
Photo credit: SheKnows.com via WENN.com

---
1 Comment
---
Leave a Reply