(
3
votes, average:
5.00
out of 5)
What are you doing for the holidays? Gathering with family and friends, drinking egg nog, singing carols and exchanging those presents that you bought last minute would be considered a holiday success, don't you think?
Not for P!nk, since the singer, and well known animal lover, instead opted for a random act of kindness in order to save a life — a dog's life, that is! But who is giving her grief about it on Twitter? Read on for the details after the jump.
(
3
votes, average:
4.67
out of 5)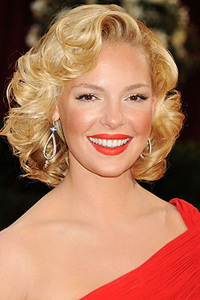 Katherine Heigl went topless for Us Weekly, wearing nothing but underwear and heels while holding a pouting puppy. Oh, the things that celebrities will do for…charity?!?